Part premium software service company • Part cybersecurity powerhouse
Your Partner for All Things Digital.
We're on a mission to enable secure work without boundaries and create digital products that fuel our clients' growth. We use cutting-edge tech to build future–proof software solutions, with security, privacy, and a cloud-first approach.  
Our entire team is dedicated to delivering:
innovation, excellence, trust, first-in-class experiences.
Extra Pair of Trusted Hands for a Secure Development Life Cycle.
We deploy world-class agile product teams on demand, combined with the latest and most sophisticated cybersecurity services. Even though our set of engineering services is pretty much standard, the way we deliver is where we stand out. Your product is all that matters to us. We'll build it like it was our own with just the level of service you need. No more. No less.
Delivering the Tech Stack You Need,
Not the Tech Stack We Like.
We'll use the exact tools and frameworks your project requires without forcing our favorites. Pinky promise.













Driven by Senior Talent, Strong Culture, and Empowering Passion.
We're a young, cohesive team, and we put our hearts and souls into everything we do. Our vibe is amazingly contagious, and it swells with every new member who joins our team. We challenge each other to find smarter solutions, think outside the box, and always raise the bar. We're incredibly ambitious – we left our comfort zone behind when we started this journey. Our founding team has 24 years of joint experience in telco, healthcare, aerospace, music, fintech, travel and hospitality industries, for some of the global leaders in their field.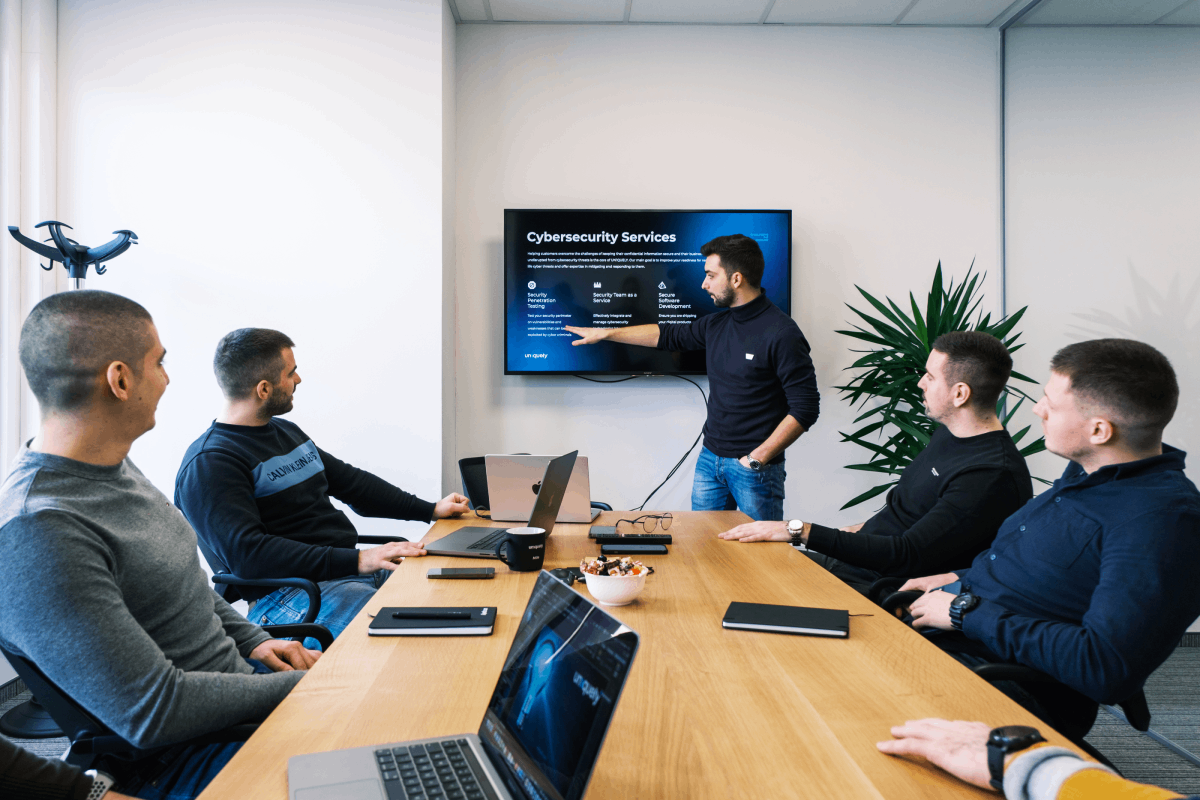 Trusted by Startups and Industry Giants Worldwide.
Clients from around the world have appreciated our help in delivering exceptional products and services under strict deadlines.