Ensuring Your Company's Resilience
with UN1QUELY's Expertise
Growing organizations struggle to find the time and resources to stay secure: limited FTE hours, local talent shortages, and budgets can make it feel like a losing battle. UN1QUELY's Cybersecurity Services are here to help: we'll assess and reduce organizations' security risk, keeping your most critical assets safe from malicious actors. Don't put your security efforts off – our team uses the latest technologies and strategies to keep your organization fully protected, while ensuring data availability and privacy.
Real-World Solutions
from Experienced
Cybersecurity Experts
UN1QUELY combines 80 years of cybersecurity experience. We have expertise in complex critical infrastructure projects and industries such as Digital Healthcare, Fintech, eBanking and mBanking, Gaming, Retail and eCommerce, Insurtech, Crypto and many other SaaS-based product industries, and invest 5% of our revenue in research and innovation. We can help you meet and exceed national and international industry standards and recommended practices.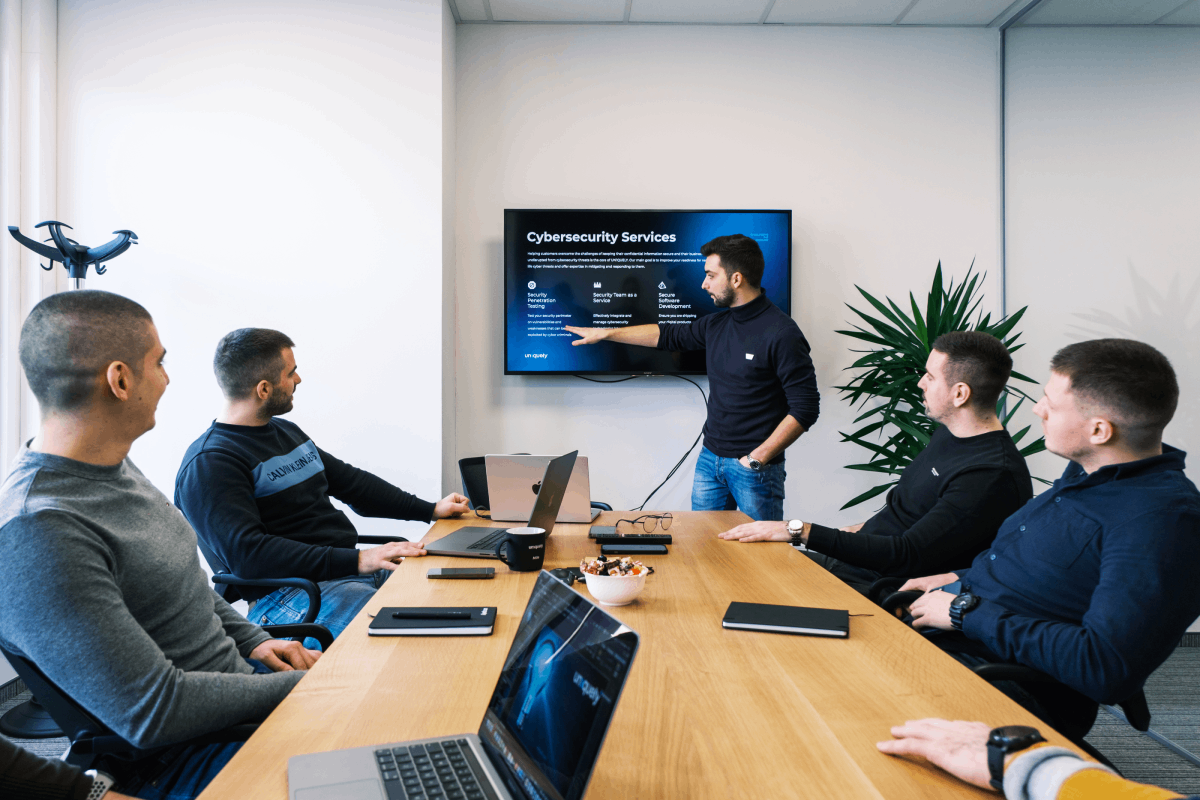 Secure Your Business with Our Un1que Services
We don't just offer basic defense and protection for your business – we provide comprehensive (and unique) suite of services to stay one step ahead of cyber threats:
Offense
Our offensive tactics help identify and eliminate weak points in your security structure. We can detect potential threats and create countermeasures to protect your business from future attacks.
Defense
Our defensive strategies are designed to protect your networks and data from malicious actors. We set up secure protocols and firewalls, and monitor your system for any suspicious activity.
Advisory
We provide advice and guidance on the latest technologies and strategies to ensure your security and peace of mind.
Training
Our hands-on training sessions help your team develop the skills they need to understand the latest cybersecurity threats, and how to prevent them.
Stay One Step Ahead
of Cyber Threats
Don't wait until it's too late – protect your business and outsmart cyber threats with UN1QUELY's Cybersecurity Services.
Schedule a consultation and let's discuss your challenges, goals, and timelines to determine the right services and solutions for your team.